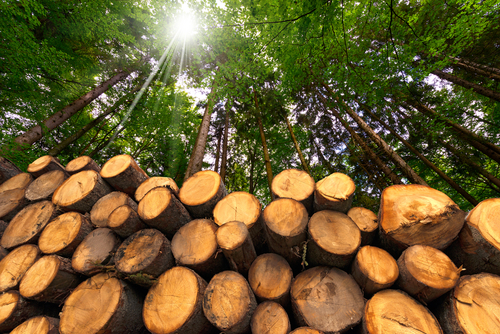 With decades of forestry expertise behind us and a deep familiarity with the woods of Northern New York State, Northwoods Forestry is ready to help you manage your timber—from marking and logging supervision, to the bidding and sales process.
Marking:

We hike the land throughout Northern New York State and mark timber for thinning and for sale. Our focus is always on sustainable practices, preventing over-cutting and keeping the land as close to a 20-year cycle as possible. We can also provide timber management plans to help landowners maintain responsible practices and will gladly provide a walkthrough assessment that's informative and thorough.

Supervision:

One of our specialties is logging supervision and maintenance. We do all of the supervising involved in the building of roads, along with thinning from beginning to end. Our primary goal is to ensure the landowner isn't cheated by loggers and to make sure loggers have the proper insurance, so landowners aren't sued in the event of injury.

Bidding:

Let us guide you through the entire process of timber sales in Carthage, NY, including the bidding process. Our experience with logging, timber estimations, utilization standards and local markets allows us to assist you in maintaining proper bidding for your timber, so you reap maximum value. Look to us for help with sealed bids and preparing bid invitations, as well as choosing the right bid.

Sales:

Using our advanced knowledge of timber appraisals in Carthage, NY, as well as our experience with various types of transactions, we're able to help landowners get the very best value for their timber. Not only can we tell you what type of timber you have, we'll help you determine your boundaries and set up the right logging plan. From there, we can help connect you with the right buyers. We'll be by your side to make sure every part of the transaction is transparent and fair.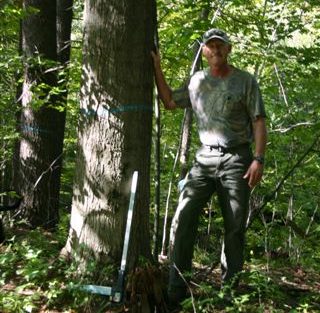 Get in Touch
Ready to sell the timber on your land? Your first step is contacting Northwoods Forestry to ensure the process is started properly and overseen by qualified experts. Reach us today at 315-771-7390 and we'll make sure your land is handled responsibly, sustainably and fairly.